Profile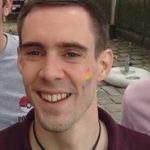 Alun Owen
Curriculum Vitae
Education:

Plymouth University

Qualifications:

MRes, BSc (Hons) environmental Science with marine conservation, 3 A Levels (one in chemistry) I got an E and now it's my job.

Work History:

Severn Trent water, Welsh Water, Natural Resources Wales,, Bristol uni and now the University of the West of England Through school and uni I worked in 7 bars/ clubs as a bartender/entertainer. 4 restaurants as a waiter and finally I worked in a baby shop 1 summer (yes I was totally out of my depth).

Current Job:

Environmental Chemistry Technician

Employer:
Favourite thing to do in my job: Fieldwork - love chilling in a set of waders in a river in summer (it's not as fun doing it in a blizzard)

About Me: over excited Welshman, taking one day at a time :D

Read more

I've lived in Bristol for the last 5 years with my partner and my 15 year old dog (who I think will outlive me at the rate she's going) but I'm originally from South Wales. I've got an allotment this year and I'm loving it although slugs have become my new mortal enemy. I love RuPauls drag race and can't wait for the UK version this summer, it's going to be epic.

I've just completed my masters by research (took me 3 years part time) looking at how the sun degrades chemicals in rivers from different areas e.g. farms and peatlands.

My Work: I prep and teach in chemistry & environmental classes

Read more

I maintain lots of scientific equipment at the university to analyse samples for chemistry and environmental classes, some of it is worth a couple of pounds other range to over a 100K. I help students in class with experiments and make sure they're safe.

My Typical Day: I don't have a typical day, each day is different - I love it that way

What I'd do with the prize money: Research outreach

Read more

The university has a few researchers that are going on expeditions soon (one is going to the artic) so we'd like to buy some camera equipment to be able to do a video blog to show students how cool and varied science can be.

My Interview

How would you describe yourself in 3 words?

hyper, happy, outdoorsy

What or who inspired you to follow your career?

I've always loved being outside so working within the environmental sector seemed obvious.

What was your favourite subject at school?

Geography

What did you want to be after you left school?

A Vet

Were you ever in trouble at school?

sometimes

If you weren't doing this job, what would you choose instead?

Environmental Consultant

Who is your favourite singer or band?

Cascada

What's your favourite food?

Risotto

What is the most fun thing you've done?

I wen to brighton pride weekend a few years ago with my mates and I don't think I stopped laughing all weekend it was fab.

If you had 3 wishes for yourself what would they be? - be honest!

I wish I had more time to do the things I want to do, More money would be great and my 3rd wish would be able to fly.

Tell us a joke.

2 Scientists walk into a bar, one asks for H20 and the other says he'll have H2O2 drinks it and dies.
---
---