Profile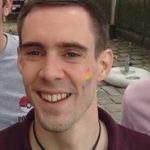 Alun Owen
Curriculum Vitae
Education

St Clares School

Qualifications

MRes BSc (Hons) environmental Science with marine conservation. A Level Geography - C A Level Psychology - E A Levels Chemistry - E (I hated chemistry in school, I just didn't get it. But once I could see it applied to our environment at uni it made sense. Now I do chemistry all day everyday, wish I could see my old teacher to tell him !!)

Work History

Severn Trent water, Welsh Water, Natural Resources Wales, Bristol uni and now the University of the West of England Through school and uni I worked in 7 bars/ clubs as a bartender/entertainer. 4 restaurants as a waiter and finally I worked in a baby shop 1 summer and yes I was totally out of my depth.

Current Job

Environmental Chemistry Technician

Employer

University of the West of England
Favourite thing to do in my job: Fieldwork - love chilling in a set of waders in a river in summer (it's not as fun doing it in a blizzard)

About Me: over excited Welshman, taking one day at a time :D

Read more

I've lived in Bristol for the last 5 years with my partner and my puppy Pickle, but I'm originally from South Wales. I love RuPauls drag race, I hope Heidi wins this season 😀 I've really gotten into anime over the last year, but I'm totally gutted fairy tail has now finished 🙁

Last year I completed my masters by research (took me 3 years part time) looking at how the sun degrades chemicals in rivers from different areas e.g. farms and peatlands.

My Work: I prep and teach in forensic, chemistry & and environmental classes

Read more

I maintain lots of scientific equipment at the university to analyse samples for chemistry and environmental classes. More recently I've also been learning forensic techniques for a wildlife crime module I teach in. 

My day to day role is quite varied, some days I'll be in the lab teaching all day, other days I might be stuck at my desk writing risk assessments and others I might slowly be losing the will to live trying to fix a broken instrument.

The techniques in practicals that we teach vary quite a bit; there are too many chemistry techniques to list them all but a two examples are Infra red of liquids and solids to identify the type of bonds present (a lot of our researchers use this technique when making new cancer drugs). Analysing metals in soil, water, plants etc by boiling it at 100 degrees in a mixture of concentrated hydrochloric and nitric acid.

Students also come to see me to ask questions about their research projects and issues they may be having in their practicals and or personal lives.

My Typical Day: I don't have a typical day, each day is different - I love it that way

What I'd do with the prize money: Research outreach

Read more

The university has a few researchers that are going on expeditions soon (one is going to the artic) so we'd like to buy some camera equipment to be able to do a video blog to show students how cool and varied science can be.

My Interview

How would you describe yourself in 3 words?

hyper, happy, outdoorsy

What or who inspired you to follow your career?

I've always loved being outside so working within the environmental sector seemed obvious.

What was your favourite subject at school?

Geography

What did you want to be after you left school?

A Vet

Were you ever in trouble at school?

sometimes

If you weren't doing this job, what would you choose instead?

Environmental Consultant

Who is your favourite singer or band?

Cascada

What's your favourite food?

Risotto

What is the most fun thing you've done?

I went to brighton pride weekend a few years ago with my mates and I don't think I stopped laughing all weekend it was fab.

If you had 3 wishes for yourself what would they be? - be honest!

I wish I had more time to do the things I want to do, More money would be great and my 3rd wish would be able to fly.

Tell us a joke.

2 Scientists walk into a bar, one asks for H20 and the other says he'll have H2O2 drinks it and dies.
---
---