Profile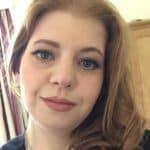 Helen Faulkner
Curriculum Vitae
Education

The Highfield school in Letchworth Garden City, Herts. Anglia Ruskin (formaly Anglia polytechnic), Cambridge. Open University (online)

Work History

Sunday library assistant at Anglia Ruskin University - 2004-5 Assistant Analyst at RPS Mountainheath (formaly Mountainheath) - 2006-2015 QC Analyst at Eisai Manufacturing Ltd - 2015-present

Current Job

Quality Control Analyst

Employer

Eisai Manufacturing Ltd.

A small Japanese pharmaceutical company.

Strong cultural identity.

Highly patient focused.

Staff development encouraged.
Favourite thing to do in my job: Learning new techniques

About Me: Slightly disorganised, hard working, team player with a quirky sense of humour

Read more

I live in Biggleswade, an old coaching town (aka there are lots of pubs).

I'm a bit of a chocoholic and my favourites are terrys chocolate orange and Milky Way stars.

I've been learning to tap dance for the last 2 years, as I was something I always wanted to try.

In my spare time, I'm usually exploring historic houses or binge watching something on Netflix.

The week commencing 10 Jun I shall be in Berlin on a microbiology course, it's my first solo trip abroad so I'm a little nervous.

My Work: Quality Control Analyst

Read more

I work in the Quality Control Department of a small pharmaceutical company.

It is up to me and my team to test each batch of drugs manufactured by the company and ensure that they meet the required specifications e.g. Is it the right drug? Is it the right dosage? Does it get to where it needs to in the body?

My Typical Day: Testing manufactured drugs using a variety of lab techniques.

Read more

My day is carefully planned out by my line manager to ensure that deadlines for testing are met.

A drug product typically has 5-6 tests that need to be performed in order to 'go for release.'

The first thing that I do, unless I start early which is unusual as I'm totally not a morning person, is attend a meeting which goes through what every member of the team is doing on a particular day and allocates equipment such as HPLC's.

Sometimes I am working in the lab performing dissolutions or IR or preparing samples to run on the HPLC.

Sometimes I am working at my desk using software to interpret the results from the HPLC run or writing up results or updating/writing new SOP's (standard operating procedures).

This year I have been receiving training in the microbiology department so once a week I help out with taking samples in our production area or testing drugs for microbes.

I do have to attend a lot of meetings, which can be tedious but someone usually provides sweets or biscuits so it's not all bad. QC runs on sugar, I think 😂

Sometimes things don't go to plan so then I have to talk to my managers and we need to work out what the issue is, sometimes this leads to an investigation to ensure that our products are safe.

One of our company policies is that the patients and their families come first, so we are encouraged to spend time with patients and appreciating what they are going through. I often help out at a local carehome that specialises  in dementia care, it's kind of hard seeing people suffering with dementia but it also makes some of the more boring tasks seem worthwhile.

Its not all work at work we do like to have fun as well. Since starting at Eisai I've taken part in 'It's a knock out' 'Dress Pink for Breast Cancer' and 'On your feet Britain'

What I'd do with the prize money: Enhance the Stem program at work.

Read more

I'm not sure what I'd do with the prize money.

Eisai currently works with 2 local schools providing tours of our facility and careers information – how we got to where we are.

I'd like to update this and take it further.

Maybe even take our company to the Big Bang fair.

I'm open to ideas. Perhaps some of the students could suggest what they'd like to see the Stem ambassadors do.

My Interview

How would you describe yourself in 3 words?

Resourceful, Creative, Colourful

What or who inspired you to follow your career?

My dad worked for Glaxo (as it was then), he used to do experiments with me in the kitchen and teach me all about science.

What was your favourite subject at school?

Biology or Design technology

What did you want to be after you left school?

A veterinary nurse (I didn't want the responsibility of a vet)

Were you ever in trouble at school?

No. I was quiet and shy and kept to myself most of the time.

If you weren't doing this job, what would you choose instead?

I don't know, I change my mind every few years. I wanted to be a crime scene investigator for a while and now I think I'd like to be a teacher. I've also thought about being a zoo keeper.

Who is your favourite singer or band?

Status Quo or Rita Ora

What's your favourite food?

Chocolate or bananas

What is the most fun thing you've done?

I recently went to Glastonbudget, a music festival for tribute bands.

If you had 3 wishes for yourself what would they be? - be honest!

Be thinner, be more confident/popular, have enough money that I didn't need to work (so I could choose a job without worrying about paying bills)

Tell us a joke.

Why do elephants paint the soles of their feet yellow? So they can hide upside down in bowls of custard.
---
---